Man Brutally Beaten on Dallas Train after Asking a Group of Passengers to Stop Smoking Weed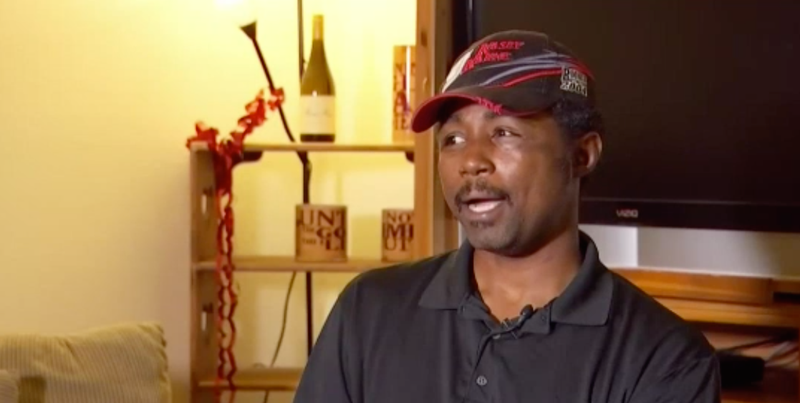 A man was brutally attacked by a group of fellow passengers on a Dallas Area Rapid Transit train, apparently for simply asking the group to stop smoking weed on the train.
The man, who chose to be only identified as Keenan, was left motionless, left barely conscious after the attack that started on a Green Line train on Sunday night.
"In my mind I was like, 'Just don't pass out. Just don't pass out. God, don't let them kill me,'" Keenan told NBCDFW.
The 44-year-old was outnumbered and beaten by the group of people who were smoking as they boarded the train at Baylor University Medical Center at around 11:25 p.m. on Sunday.
"When they started smoking I'm like, 'Come on, man. We're on a train. Can y'all just wait? Just wait,'" he said.
From that simple encounter, all hell broke loose. Kennan said that he remembered a young woman confronting him, even going so far as to spit in his face.
"She ended up spitting in my face," he said. "I was like, 'You lucky I don't hit females, little girl, because I would beat your ass for that. And that's when everything went from zero to 100."
In now-viral video that has been circulating of the incident, some five to seven individuals can be seen pummeling Kennan, repeatedly punching, slapping and kicking him as he tried to defend himself.
When the train stopped at the next station the fight spilled out onto the platform, where he was again brutally beaten before being hit over the head with a skateboard.
The group of attackers then piled back onto the train and continued on their journey as if they didn't just beat a man within an inch of his life. Kennan was left motionless on the platform.
"When we saw them tumble out onto the station, DART police were notified immediately," Mark Ball, spokesman for DART, told the news station. "Within 10 minutes, we had officers there."
DART is currently investigating the attack. Ball acknowledged that the transit system took little action at first as there were no surveillance cameras inside the trains and they could only go off of surveillance video from the platform. The beat down on the platform clearly showed Kennan being repeatedly struck – including with a skateboard – several times.
"We were reviewing it," Ball said.
When the video from inside the train surfaced on social media this week, Ball said that they immediately started to look into it.
"We made it a much more vigorous effort to try and get it resolved," he said, adding that the department did not act sooner as the victim refused to pursue charges.
However, Kennan refutes that claim.
"I never said 'no,'" he said.
Source
http://www.theroot.com/man-brutally-beaten-on-dallas-train-after-asking-a-grou-1797496754
You may also like...