Depression has an external cause
My sister yelled at me for not knowing the directions to Century 21. After this incident, I remained depressed for the whole day. Even when I seemingly had fun in the Swedish Mid-Summer festival later in the day, I still remained depressed. And the feeling carried on to the next day. Waking up til 11 AM and then laying on my bed after, I am immobile. I know I had to do the errands, but I can still hear my sister's yelling and decided that I shouldn't. I hate myself this much. Judging by I just put, you can conclude that I got depression from family trauma. You can say that. But I also got depression from a cause more major and maybe realer than a serotonin imbalance: capitalism.

This cause is not something that a loony college student would say. It, in fact, has been observed in a growing body of literature. The most prominent observer, Mark Fisher, claimed that capitalism occupied "the horizons of the thinkable" to the point that people cannot imagine a life without capitalism and thus couldn't think of an alternative. Writing for Paste Magazine, Tom Syverson builds up on Fisher's claim and argued that mental illness shouldn't be individualized and rather, be politicized. By doing so, the rising suicide rates might see an effective solution. Because capitalism wants us to produce so much, we feel hopeless when we cannot work 24/7 and opt for death when all else seems bleak.

After my sister yelled at me for not knowing the direction, she quickly switched her attention to internships. She furiously asked what internships I am applying to. Because she is just as angry as Adolf Hitler after the Battle of Berlin, I lied. Despite so, she compared me to a little kid and told me that people my age are grown-ups. I felt hurt, and the hurt feeling still persists as I type this article. But I am not hurt because of my sister: I am hurt because I cannot work. My sister wants me to produce as much as possible. But I know that I cannot possibly do this. I, instead, want to spend my time in the summer relaxing and preferably not getting yelled at. But now, here I am: quickly typing cover letters, getting myself rejected, and then getting depressed because there is someone better than me. Capitalism doesn't care that you feel all of this sad cr*p. It wants you to feel sad, so you can do better and appease your boss who will most likely have a better salary than you and will have great pleasure in ordering you to do the dirty work. Yeah, this experience sounds like hell, but to my sister, this experience is necessary. But, on the contrary, it can suck the living soul out of you. And when you look around and see no alternative, you feel hopeless that you suddenly feel death is a good idea. My sister never considered that, but I am sure she represses the emptiness and translates it into anger onto me.

Overall, you experience depression before you get the job, but you still experience depression after the job. Unemployed or employed, you cannot win. As I continue typing this, I have not got an internship, and my depression tells me that I won't even get one. Maybe it's right. I won't get an internship, so I cannot even work and I know my sister will yell at me yet again. That is unhealthy. Capitalism is unhealthy. But we cannot find an alternative to it.

Cover Image Credit:

Source: Getwallpapers.com
I Woke up In The Middle Of The Night To Write About My Fears, They're Worse Than The Dark
One minute I'm thinking about what I want to do after college next thing I know I'm remembering the time I tried talking to a boy and choked on my spit.
It is one of those nights when I am tired, but for some reason, I can't seem to fall asleep. So, what do I do? I pull out my laptop, and I begin to write. Who knows where it will lead. It could lead to a killer article or something that does not make sense. I mean it is almost 2 A.M. In my mind, that's pretty late.
Anyways, let's do this thing.
Like many people, thoughts seem to pile up in my head at this time. It could be anything from a time when I was younger to embarrassing stories to wondering why I am "wasting" my time somewhere to thoughts about the future. All of these things come at me like a wildfire. One minute I'm thinking about what I want to do after college next thing I know I'm remembering the time I tried talking to a boy and choked on my spit.
The thought that is going through my mind as I write this is about the future. It's about the future of my fears. Let me explain. I have multiple fears. Some of my fears I can hide pretty well, others I am terrible at hiding. My fears may seem silly to some. While others might have the same fears. Shall we start?
1. My career
I don't know where to begin with this one. For as long as I can remember, my consistent dream job has been working in the world of sports, specifically hockey. A career in sports can be and is a challenging thing. The public eye is on you constantly. A poor trade choice? Fans are angry. Your team sucks? "Fans" are threatening to cheer for someone else if you can't get your sh*t together. You can be blamed for anything and everything. Whether you are the coach, general manager, owner, it does not matter. That's terrifying to me, but for some reason, I want to work for a team.
2. My family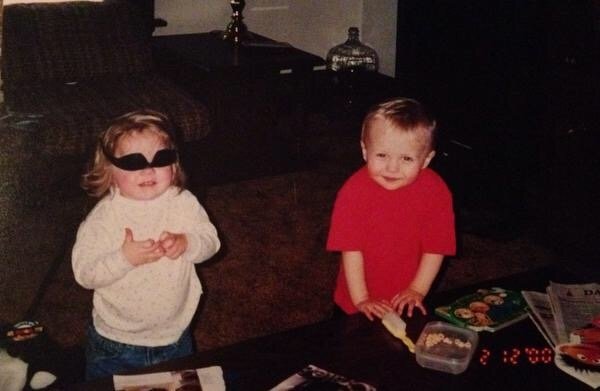 Failing with my family, whether that be the family I was born into or my future family, it terrifies me. I have watched families around me fall apart and I have seen how it has affected them. Relationships have fallen apart because of it. I have heard people talk about how much they hate one of their parents because of what happened. I don't want that.
3. Time
This could be a dumb fear. I'm not sure, but I fear time. With every minute that passes, I am just another minute closer to the end. With every day that passes that I am not accomplishing goals or dreams I have, I am losing precious time. It scares me to think of something horrible like "What if I die tomorrow because of something horrific?" or even worse, "What if I don't make it through today?" It's terrible, I know.
4. Forgetting precious memories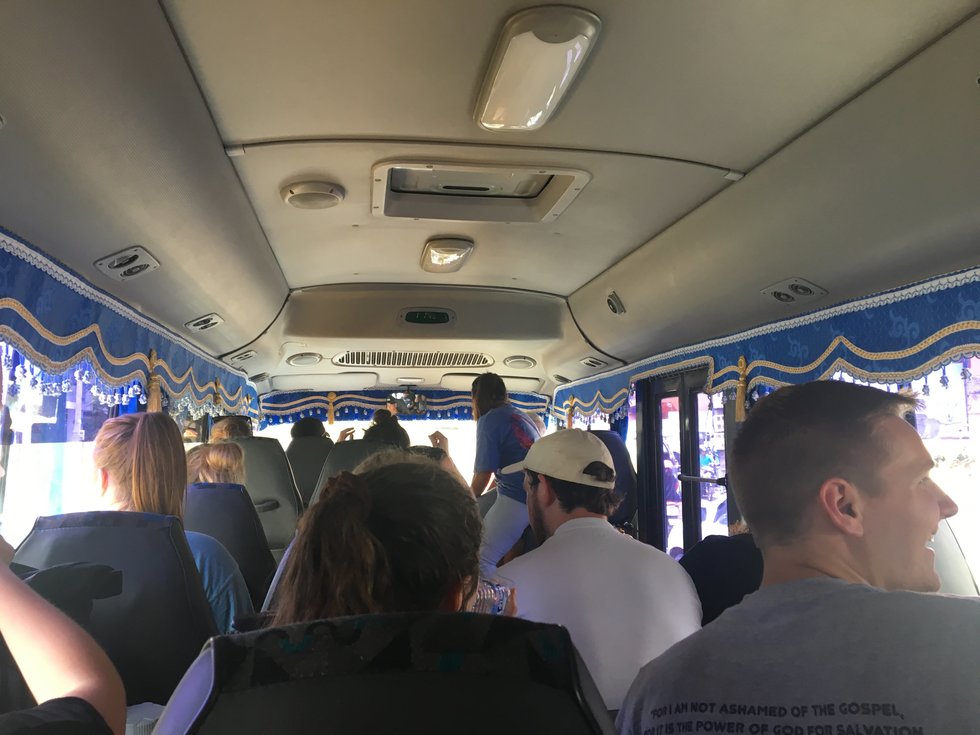 When I was younger, I had brain surgery. It is now much harder for me to remember things. I am truly terrified that I am going to forget things I will want to hold close to me forever, but I won't be able to. I am scared I'll forget about the little things that mean a lot. I'm afraid of forgetting about old memories that may disappear. I'm worried that I'll forget about something like my wedding day. That might seem out of this world, but it's a reality for me.
5. Saying "goodbye"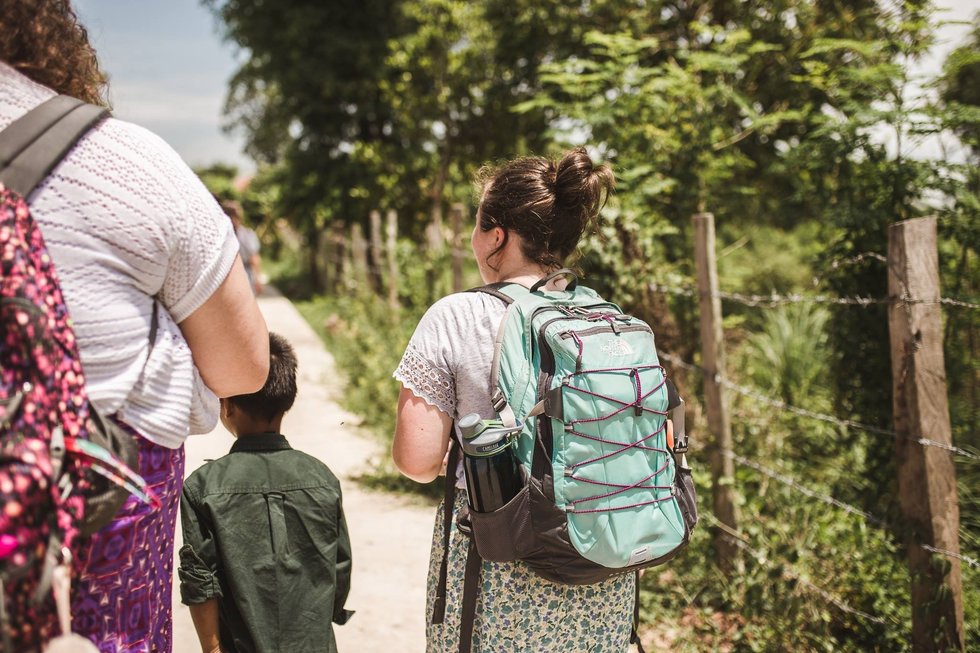 I hate saying bye. It is one of my least favorite things. Saying bye, especially to people I don't know when I'll see again, is a stab in the heart for me. I love my people so much. I love being around them. I love laughing with them. Thought of never having a hello with them again scares me beyond belief.
6. Leaving places that I love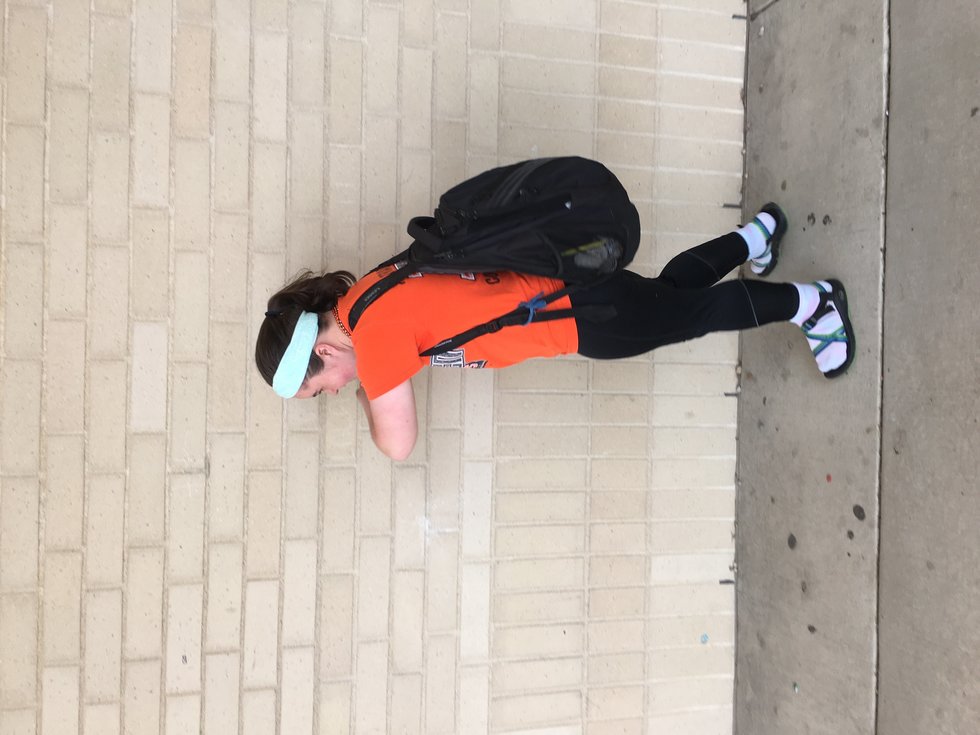 Alright, let me start off by saying this- it takes a lot for me to love a place. It has to feel like home. It has to make me feel comfortable. It has to be a place I can go to and be myself. Thankfully, I have had and still have multiple places that are like that. I have also had places I could not wait to leave. I think that's why leaving places I love is so hard and something I fear so much. I am afraid I'll never get that place "back", for lack of a better term. I guess, I'm trying to say, it's like a piece of me is leaving as well.
These six things are just the start of my fears. Some of these might seem "dumb" or "ridiculous" to you, but for me, it's my life. These are the things that I think about the most. These are the things that feel like a pit in my stomach. These six things are parts of my life that mean a lot to me.
Connect with a generation
of new voices.
We are students, thinkers, influencers, and communities sharing our ideas with the world. Join our platform to create and discover content that actually matters to you.
She's Getting Used To You Not Being There, So Let Her Heal
Lord knows you're really good at telling a girl everything she wants to hear but it's the actions that never follow through.
She used to let you take up every corner of her mind, she used to never be able to imagine a life past you, now she's getting used to you not being there. She kept trying to justify why she was holding onto such toxicity while you held onto another girl. What was she really holding onto anymore? Was it the way you held her? The way you knew her inside and out? The way you said, "I love you?" Or was it that she was holding onto who she thought you were?
Maybe she was stuck on the fact that she had spent years of her life with you, six long years learning the in's and out's about you, learning about what you loved, what you hated, how you both shared your hopes and dreams together, how you had the names of your future children picked out. Or maybe she was stuck on your sweet words 'cause Lord knows you're really good at telling a girl everything she wants to hear but it's the actions that never follow through.
But you disappointed her, you broke her.
And yet, through all the heartbreak she's been through, she still finds the courage to seek love again. Pretty crazy, right? She spent way too many nights crying for you and overthinking all the memories the two of you shared. She spent countless hours replaying the situation in her mind, questioning if there was anything more she could have done, or if she had done things differently if you would have stayed.
But the truth is, it wasn't her, it was you, you're the one who didn't follow through with the promises you made. She can admit she wasn't perfect, she can admit she didn't always handle situations the best, but she now knows, no matter what, she did not deserve what you did to her. She still beats herself up from time to time wondering how she fell for your lies. Who knew a person could be so comfortable with being a master manipulator?
But, at the end of the day, you didn't win your little game. She may never understand many things that you put her through, but maybe she's not supposed to. Her heartbreak was the best lesson: she finally took away your power to destroy her.
Source
https://www.theodysseyonline.com/depression-2580717714
You may also like...